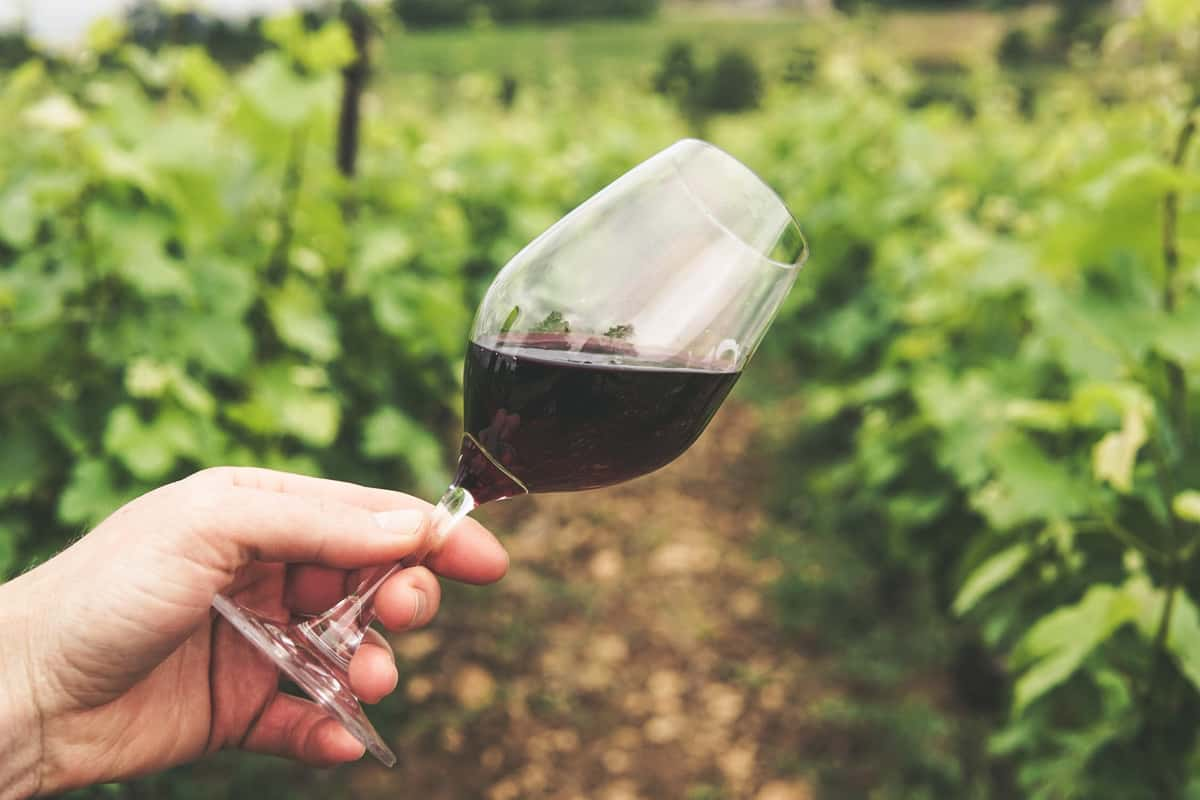 Common Wine Myths – Debunked.
Common Wine Myths – Debunked.
Are you a wine drinker?
If so, then you've likely heard various statements about wine that we all just sort accept as fact. Except – are they?
When you google "best pizza near me", it's no surprise that Social Pie shows up. But did you know we also offer several unique wines, perfect for pairing with our artisan pizzas, salads, and sandwiches? That's right, we're basically wine experts.
Read on as we debunk some of the common wine myths you've likely heard:


The Older the Wine, the Better.
Not necessarily. In fact, it is estimated that 90% of the wines we enjoy are meant to be enjoyed within 12 months of bottling, and only 1% is meant to be aged longer than 5 years. Winemakers mass produce many wines for consumption, knowing storage costs prohibit stores from keeping them on the shelves too long. This – and a great demand for wine – makes it ripe for enjoying sooner, rather than later.


Blended Wines Aren't as Good.
This is simply not true! While we love Chianti and Bordeaux - two delicious wines that are made from one type of grape – most reds you come across may actually be blends This is even true if you purchase a wine that has only one variety on the label, like a Cabernet Sauvignon or a Pinot Noir. According to Food & Wine, California law only requires a wine to have 75% of one type of grape in the bottle to be bottled as that type of wine. Therefore, you may be enjoying a Cabernet with a touch of Merlot and not even know it!


Screw-Caps are Inferior to Corks.
While maybe not as fancy, there is little evidence to suggest that wines with screw-caps are inferior to those with corks. Yes, corks are a great seal for wine, but they can also have issues. When a wine is sealed with a screw-cap, you remove the opportunity for issues of cork taint, oxidation, and others that can change the flavor of your wine. Nowadays, both offer about the same protection for the wine, but corks may often be used to give buyers the perception of higher quality.


Reds with Beef; Whites with Fish – Always.
Sure, this is a great adage and rule of thumb, but at Social Pie, we abide by this rule loosely. At the end of the day, it comes down to what you enjoy. Sure, a bold beefy, steak is going to pair well with a rich red wine, but a bolder white Chardonnay might also fit the bill, especially if a cream based finishing sauce is used. And for fish or chicken, if it's spicier, you may wish for a Rosé or Zinfandel.


Enjoy a Glass of Wine and Pizza at Social Pie!
Okay, Dallas: are you ready for a glass of wine? Come by and enjoy a glass with our gourmet, artisan pizzas or call us for quick and convenient delivery in the Dallas area!
SEE YOU THIS WEEK AT SOCIAL PIE!