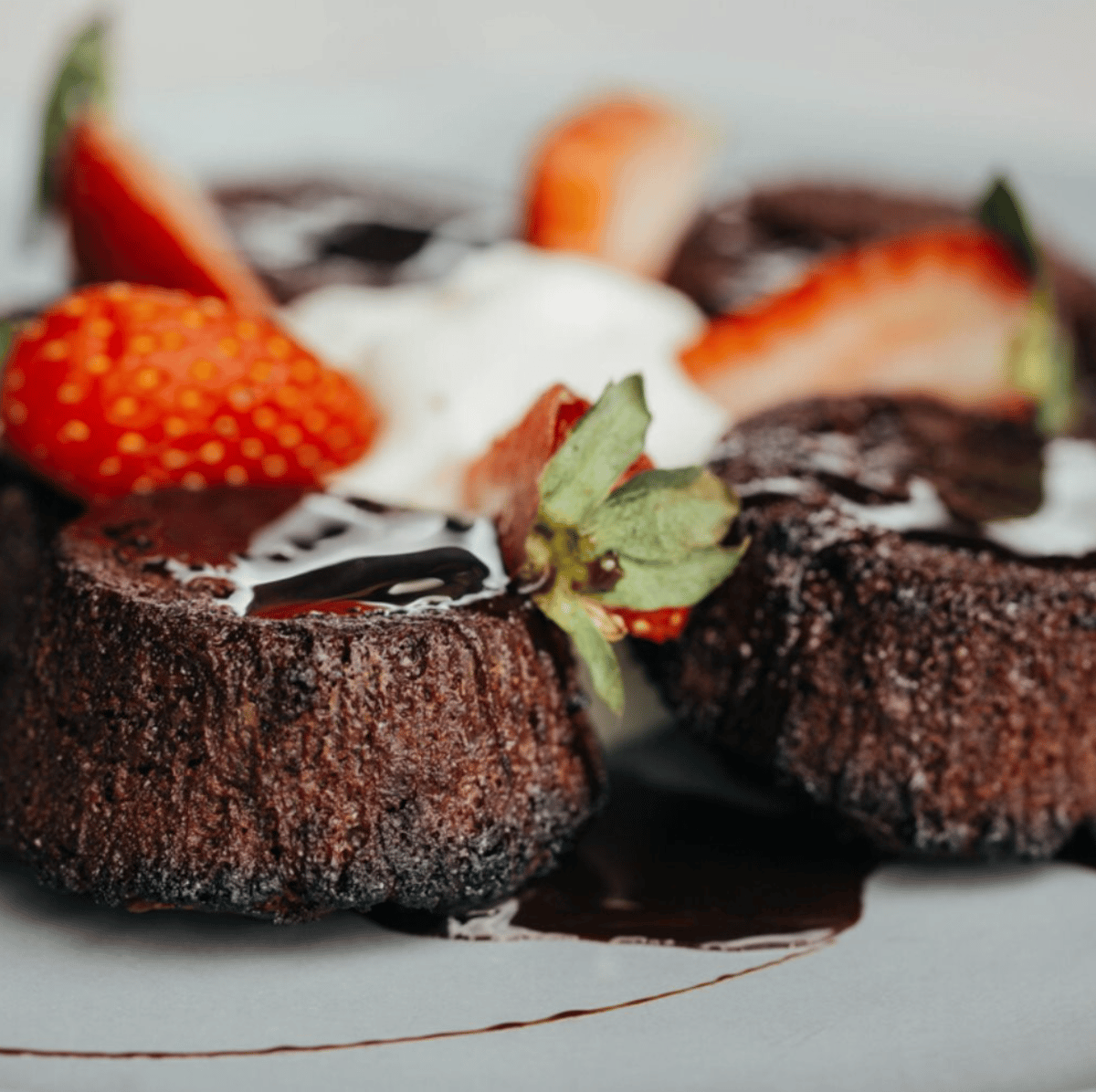 Hey, Social Pie has Dessert Too!
Hey, Social Pie has Dessert Too!
Sure, everyone thinks of us as their neighborhood pizza joint, but we're so much more than that!
We have sandwiches, salads, chicken wings, and guess what – dessert too! Read on to learn more about the mouthwatering dessert options available from Social Pie, your source for pizza places open now:


S'mores Pie
Who said pizza had to be savory? We sure didn't! We love this sweet pizza, topped with marshmallow cream, chocolate syrup, marshmallows, chocolate chips, and delectable graham cracker crumbs. It's all the flavors you love from camping out, just without the campfire smell. We love this dessert for Fall; order it along with one of our regular artisan pizzas and enjoy!


Texas Pecan & Honey Cannoli
Holy Cannoli – this thing is good! We love traditional cannolis, but we've given this one a Southern spin with strawberries, honey, and candied southern pecans gracing the top of a cannoli shell stuffed with rich cream. This dessert is light and airy and we can pretty much guarantee no other pizza places open now have this delicious dessert.


Social Chocolate Cakes
Where my gluten free guests at?! This dessert is for you! This dessert is great for sharing, as it comes with 5 flourless mini chocolate cakes adorned in whipped cream, strawberries, and chocolate syrup. It's hard to stop eating this incredible dessert, and we all know chocolate helps cure what ails ya!


Joy Macarons
Indulge in the best macarons in Dallas, Texas from Joy Macarons. We proudly offer them here, in a variety of flavors perfect for any day of the week. These award-winning little beauties are sure to brighten your day and are the perfect way to finish your meal.


Wine
Okay – this isn't really a dessert, but sometimes we finish our pizza and it's just nice to sit and chat over a glass of wine. Am I right? So if that's you, then Social Pie has you covered. We have reds, whites, and sparkling wines to be enjoyed during – and after your meal.


Who's Ready for Dessert?!
Join us this week at Social Pie for artisan pizza, salad, and incredible dessert options. Order a dessert to share or eat it alone; we certainly won't judge. Social Pie desserts are available for dine-in, curbside, or delivery from pizza places open now.